Overhead Garage Door
Back To Our Services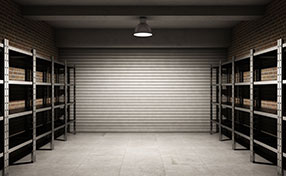 If you live in the Fountain Hills area and you've got a broken, malfunctioning or just an old garage door that needs repair or to be replaced look to Overhead Garage Door Fountain Hills,
we can help you any day of the week 24 hours a day.
Located in the beautiful city of Fountain Hills we have a very central location which means the service you receive will be faster than any place else you might turn to. Our convenient address is 16605 E. Palisades BLVD and can get to you quickly and easily.
No matter what is wrong with your garage door, be it a broken spring, a snapped cable the door might be off track or even worse it's simply not going up and down anymore. You can either go to the website or call 24 hours a day at 480-459-4999. One of our trained professionals will answer your call and get you scheduled for a free estimate either over the phone or in person. If we come out to your home you can be sure that the work can usually be done right then and there. Our trucks are stocked with many common parts that malfunction on a garage door in anticipation for your needs.
Overhead Garage Door Fountain Hills prides itself on having competitive prices and the most knowledgeable staff to get the job done right the first time. There is no reason to come back out for a simple service call because we keep everything we might need on our trucks. We care about our community and our clients because dedication to getting a job done right has allowed us to do that and make it our main focus. The number one thing that wares out on a garage door are it's springs, The constant movement up and down after years of working can sometimes break them down and they need to be replaced. Each day we do more service calls for simple things like that than anything else that could potentially be wrong with your garage door. Which can put your mind at ease that it might be something more expensive and put you back on track 24 hours a day 7 days a week.
What if you just don't like how your garage door anymore? Well we can take care of those needs as well. At Overhead Garage door Fountain Hills, we can order any sort of garage door that you might want. With hundreds of styles, textures and colors that match any house or neighborhood feeling. Our beautiful garage doors can add value to your home and property and also give the street view a much needed update. So please give us a try for all your garage door needs, Either go to our website or call and speak with one of our trained specialists and get someone sent out to your home quickly and easily get you back up and running in no time. We pride ourselves with the commitment that we will work hard for you!